Prevent Disaster & Keep Your Employees & Patrons Safe
Your commercial kitchen has special fire containment needs that only the right kitchen hood fire suppression systems can satisfy. That's because flash fires are more likely to occur in a kitchen of the average business than any other room in the building. The risk factors include:
High heat
Flammable cooking oils
Constant movement around the stovetops
It makes sense to have a fire safety method focused around such a high-danger location.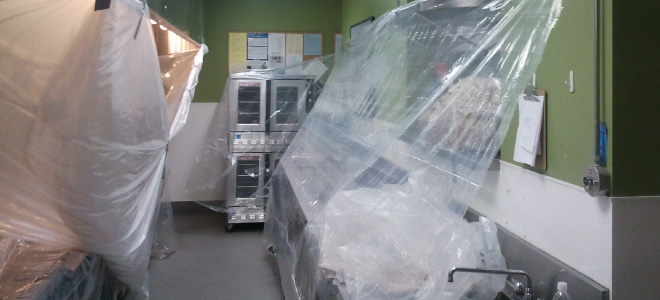 How a Kitchen Hood Suppression System Works
The kitchen hood fire suppression system is placed directly above hot appliances in your Oregon commercial kitchen. Smoke from fires will set off the sensors. That's when it releases an extinguishing liquid to quickly douse the flames.
Inspections and Cleaning
Normal smoke from cooking can accumulate in the hood of your system and impair its function. With all the intricate parts, we wouldn't recommend cleaning it yourself. We have a full service restaurant kitchen exhaust division to keep your kitchen exhaust hoods clean and safe. 
The highly experienced and trained technicians at C&S will guide you through the process of cleaning, maintenance and inspection with as little disruption as possible for employees.
Call C&S at (541) 673-1337 when you're ready for a kitchen hood fire suppression system inspection, cleaning or installation. We'll help you choose the best route for your kitchen.